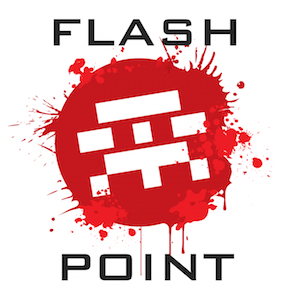 Who'd have thought it – the final episode of Flash Point! We spend some time reminiscing and thanking everyone who has been involved over the more than seven years the show has been running. We even do some gaming news as well! Please note: sentimental people may enjoy the old audio intros at the end of the show.
– Quick mention of our new podcast – Invalid Opinions – check it out here.
– What we've been playing
– Blizzcon – the wrap-up
– Anthem closed alpha
– How Ubisoft has redeemed itself
– Looking back on 7 years of Flash Point – thanking our co-hosts, guests and listeners. We also marvel over old episode titles (check them out here)
– Shout outs for our Facebook page, Twitter account, Simon's Twitter account  and Ben's Twitter Account. And don't forget to buy an Oceanic Gamer T-Shirt or thirty!
Please review or rate the podcast on iTunes if you can – it makes a huge difference!
Listen via iTunes, on Google Play Music, on Stitcher or right here:
Podcast: Play in new window | Download (Duration: 1:06:36 — 61.0MB)
Subscribe: Apple Podcasts | Google Podcasts | RSS