If you'd like your guild spotlighted, just use our contact form to let us know. Or if you like, respond to the questions shown below and send them in – we love to profile guilds and the work they're doing. The only requirement is that you're an active oceanic guild. Please be patient if you don't hear back from us immediately – we will only be spotlighting a guild every week or so.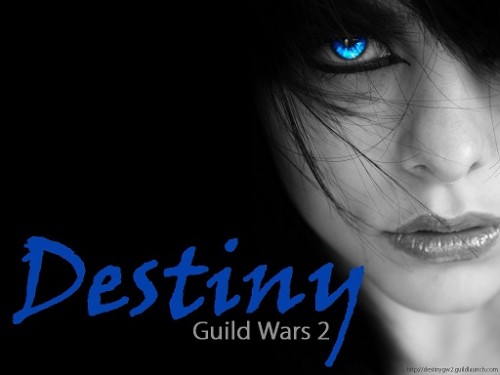 Name of guild
Destiny (GW2 version)
Guild website
http://destinygw2.guildlaunch.com
History of your guild's name?
Destiny originated in WoW in 2007. The guild has had a continued membership in WoW until 2011 and in other MMOs including Aion, Rift, Warhammer and SWTOR.
What sort of guild are you?
We are primarily PVE orientated with a semi-serious approach to end-game content and casual PVP participation.
Have key guild members been involved in other games / MMOs?
Yes – GW, Anarchy Online, WoW, Warhammer, Aion, Rift, SWTOR, TSW, Mechwarrior…
How many guild members do you have at the moment?
To date 19 members are preparing for GW2.
What days/times do you see the guild being most active?
AEST/GMT+10 7pm-Midnight have traditionally been our active hours.
What are the achievements that your guild is most proud of?
Continued member friendship in & out of the game, successful end-game participation, enthusiasm for enjoying MMO gameplay.
You have one minute to convince someone they should be in your guild – what would you say to them?
We are primarily a mature-member guild with many players balancing work, family and play. Fun and enjoyment are the reason we play and our guild approach to gaming scaffolds this desire. Enjoy a relaxed, fun evening with friends who can be a bit nerdy about game content and achievement. Oh… bring oreos!
What are your predictions for the next 6 months for the guild?
Some players will continue game play in a variety of MMOs including SWtOR, MWO and TSW with a core group exploring the content of GW2.