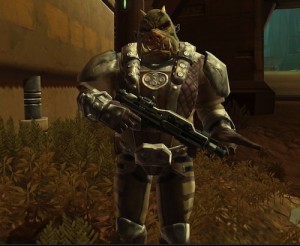 With tonight's four-hour server downtime coming smack bang in the middle of most people's playing time, you'll definitely need some alternate SWTOR activities to keep you going.
As it happens, we're here to provide just that (we're very altruistic people here), so here goes:
1. Have a listen to our latest podcast, recorded Sunday night. And if you're super keen, rate and review it on iTunes!
2. Check out some drool-worthy Star Wars memorabilia.
3. Read BioWare's latest Community Q&A responses
4. Check out the latest edition of Fleet Pass, which rounds up the official forums and more.
5. Watch local guild Remnants knock over Warlord Kephess in Hard Mode: