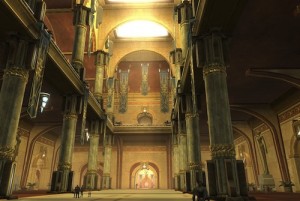 Although five hours isn't long, this weeks server maintenance provides an opportunity to catch up on SWTOR news that you may have missed. Here's what we've covered over the past week that is worth catching up with:
1. We have 10 Tauntaun fawn pets (which were given out to attendees at Pax East) up for grabs, closing at midnight tonight. Get your entry in.
2. Have a read through the final Patch 1.2 notes to see if you've missed anything.
3. Watch Darth Vader and The Emperor have a dance-off
4. Catch up with the latest episode of Diplomatic Investigations, our Inquisitor / Consular column.
5. Read through the latest Casual SWTORian
6. Check out who's downed the newest World Boss already.
7. Jump on our forums for a chat! Drop into our podcast forum and provide a topic suggestion for this weekend's podcast.