.. well at EB Games at least. As we reported around a month ago, copies of SWTOR have been able to be purchased in Australia from a range of retailers. Initially it was all a bit 'unofficial', with initially you needing to ask if there were any copies out the back.
That's well and truly out the door, as I discovered on walking into an EB  Games store today. There was the game and its little buddy the game time card, sitting there in the 'Out Now' section: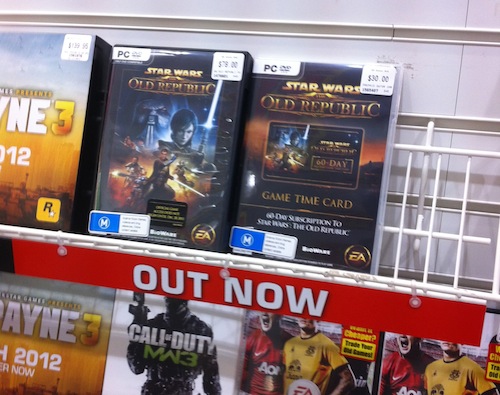 So all we need is the excuse for a party called the Launch, some Oceanic servers and I think we're good to go. What do you think?