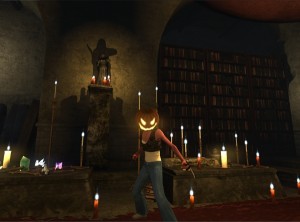 In case you missed it, over at Funcom Senior Designer Tanya Short has posted a blog on the upcoming Halloween event for The Secret World.
It's due to hit around the 15th October, and its epicentre is going to be Kingsmouth, so more advanced players will get to return to a starting area for some fun. Madame Rogêt and Deputy Andy get an increased role in the story and there's a new PvE role for the Stonehenge area.
Have a read of the full post here but be aware there's some potential spoilers so if you're a purist who likes to be surprised, then maybe stay right here.
Over to you: are you pumped for the Halloween event?