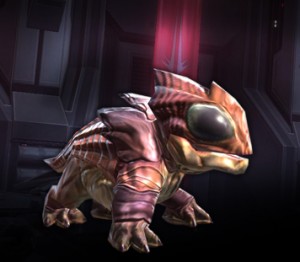 BioWare are offering a nice little incentive for anyone that hasn't taken up their offer of a free character transfer. Those incentives being 25 Black Hole Commendations and a Gannifari pet.
You can read all the info here, but here are the overall conditions:
Both rewards are granted to any character that meets the following criteria:

Your character(s) must be on a qualifying server (which includes destination servers) and your account must be active by July 30, 2012 at 11:59 PM CDT / July 31, 2012 at 4:59AM GMT.
Your account must not be banned.

If you do not have a character on a qualifying server by July 30, 2012 at 11:59 PM CDT / July 31, 2012 at 4:59AM GMT, then you will not receive any rewards. The rewards will be sent via in-game mail by August 7, 2012 at 11:59PM CDT / August 8, 2012 at 4:59AM GMT.

To start the character transfer process, login to your account, click My Account and then click 'Character Transfer' in the left hand menu. From there you will be able to select "Start a Character Transfer" to see if you have any characters eligible for transfer to pre-selected serves.

For more information on this program, please visit our Character Transfer FAQ and be sure to look at all the eligible origin, destination and reward qualifying servers at www.swtor.com/transfer.
 Over to you: do the rewards mean you'll now make the jump or have you already?