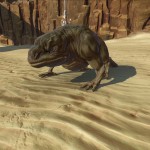 Some good news for guilds and other interested parties who won't be attending the Guild Summit in the flesh. BioWare have announced that there'll be live streams available to allow people to watch proceedings and in some cases also participate:
Thank you to all of the guild leaders who submitted applications to attend the first Guild Summit in Austin. We are currently reviewing guild applications and will be responding back to everyone who applied in the next few days.

For those who are unable to attend the Guild Summit for one reason or another, we're very happy to announce that we will be providing a livestream of select events during the Guild Summit, including developer presentations and feedback discussions. These livestreams will allow players from around the world to observe and participate in some of the event discussions as well. As a reminder, the Guild Summit will be conducted in English, but anyone can join in on the livestream regardless of their location. If you can't watch the livestream during the Summit, we'll also be publishing videos of the panels after the event has ended. As we get closer to the event, we'll provide more details for how you can get involved. Stay tuned!
For oceanic guilds: please let us know if you've applied to go in person and get accepted to attend – we'd love some reports and pics from on the ground and are happy to remunerate you for your time.