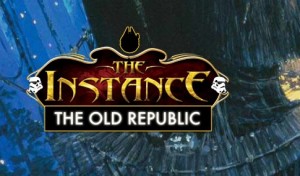 The SWTOR podcasting community is a healthy one that continue to grow – just check our podcasting links section to get a taste.
A very experienced podcast team have announced they'll be releasing a SWTOR podcast. Frogpants Studios has a whole stable of podcasts but arguably they're best known for the World of Warcraft podcast, The Instance. They've announced today that they'll be doing a SWTOR version of The Instance.
The Instance (WoW edition) was an inspiration for our own podcast and I've been a weekly listener for well over a year. I have no doubt they'll bring something new to the SWTOR podcasting table and look forward to hearing the first shows. They've always been up front guys from what I've seen and it's been rammed home today by the fact they intended to use the term Flashpoint in the podcast title, but didn't as ours already existed. A classy move and one that's appreciated from all the way down here!
To other SWTOR podcasters – if your podcast isn't listed in our links, drop us a line and we'll fix that asap.