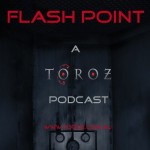 A huge episode discussing the pre-order and the fact all of Oceania, Asia and South America (and parts of Europe) has not been included. We're really pleased to have guest co-host Mark Duncan, an Aussie SWTOR guild master on board as well!
Points of discussion:
– SWTOR pre-order and impact on the half of the world not included (including some mentions of petitions and Facebook protests on the issue)
– Captain America film review
– The Space Shuttle – end of an era!
– Shout outs for our forums, Facebook page, Oceanic Guild listing, and Twitter account.
Listen via iTunes or right here:
Podcast: Play in new window | Download (Duration: 49:20 — 67.7MB)
Subscribe: Google Podcasts | RSS