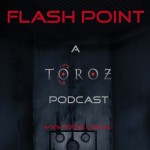 A fun-packed episode covering everything from the danger of firearms through to a discussion on adding a third amigo/amigoette to the Flash Point Team.
Points of discussion:
– Bounty Hunter character progression
– Maps in SWTOR
– San Diego Comic Con and potential announcements
– Oceanic release update
– Oceanic servers
– Discussion on adding someone else to the podcast team
– Google Plus
– An ad hoc Skype video chat to determine what we each look like!
– Thanks to our iTunes Store podcast reviewers
– Shout outs for our forums, Facebook page, Oceanic Guild listing, and Twitter account.
Listen via iTunes or right here:
Podcast: Play in new window | Download (Duration: 43:33 — 59.8MB)
Subscribe: Apple Podcasts | Google Podcasts | RSS