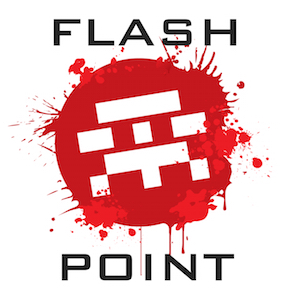 What other podcast covers topics as broad as Minidisc Walkmans and customising your wang size as a Conan avatar? We even talk seriously about some gaming topics – what more could you want?
Talking Points
– What we've been playing
– GamesCon – any predictions? No?! NEXT!
– Xbox One X Scorpio Edition leak
– Crackdown 3 delayed till Spring 2018 – will this thing get cancelled?
– Shadow Of War Microtransactions
– Destiny 2 Poptarts and Rockstar Energy drinks promotion
– Next Gamer TV show.
– Agents of Mayhem – who's buying it?
– Sea of Thieves
– Hellblade: Senua's Sacrifice
– PlayStation 5.0 update announced
– Farpoint and the Aim controller
– The Dark Tower: A scathing review to add to the thousands of others
– Defenders Season 1 (no spoilers)
– Game of Thrones (no spoilers)
– Gaming challenge update
– Shout outs for our Facebook page, Twitter account, Simon's Twitter account  and Ben's Twitter Account. And don't forget to buy an Oceanic Gamer T-Shirt or thirty!
Please review or rate the podcast on iTunes if you can – it makes a huge difference!
Listen via iTunes, on Google Play Music, on Stitcher or right here:
Podcast: Play in new window | Download (Duration: 1:18:41 — 36.0MB)
Subscribe: Google Podcasts | RSS