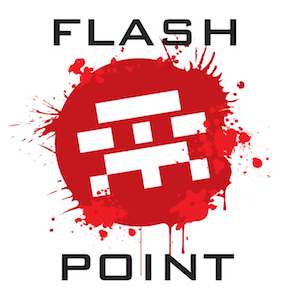 We jump in for an episode before Simon jets off overseas for E3 (or perhaps another much less exciting journey from a gaming viewpoint).
Talking Points
– What we've been playing (including a mini-Prey review)
– Destiny 2 event (3am Fri 19th May AEST) – first gameplay demo
– Bioware Montreal returns to being a support studio after Mass Effect: Andromeda
– IO interactive up for sale
– Nintendo New 2DS announced
– E3 predictions
– Guardians of the Galaxy thoughts
– Donald Glover producing new Deadpool animated series (Mature rating)
– Judge Dredd Tv series in works as well
– Atari Documentary
– Shout outs for our Facebook page, Twitter account, Simon's Twitter account  and Ben's Twitter Account. And don't forget to buy an Oceanic Gamer T-Shirt or thirty!
Please review or rate the podcast on iTunes if you can – it makes a huge difference!
Listen via iTunes, on Google Play Music, on Stitcher or right here:
Podcast: Play in new window | Download (Duration: 1:03:23 — 29.0MB)
Subscribe: Google Podcasts | RSS