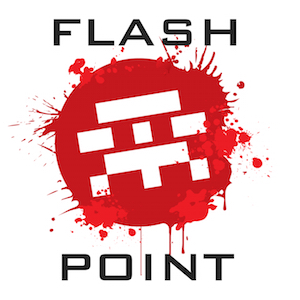 This episode is more jam-packed than a sandwich packed with jam. Or something.
Talking Points
– SWTOR Knights of the Eternal Throne Announced (link)
– Destiny: Rise of Iron thoughts
– Destiny 2 discussion
– EB Expo thoughts: Horizon Zero Dawn, Mafia 3, For Honor, Drive Club VR, Phil Spencer is a legend, Ghost Recon Wildlands
– Power Rangers trailer (link)
– Gears of War 4 Xbox One S console. The coolest console ever
– Luke Cage impressions
– Iron Fist – first trailer unveiled at NYCC (link)
– Shout outs for our Facebook page, Twitter account, Simon's Twitter account  and Ben's Twitter Account. – And don't forget to buy an Oceanic Gamer T-Shirt or thirty!
Please review or rate the podcast on iTunes if you can – it makes a huge difference!
Listen via iTunes, on Google Play Music, on Stitcher, YouTube or right here:
Podcast: Play in new window | Download (Duration: 1:08:45 — 31.5MB)
Subscribe: Google Podcasts | RSS
Flash Point: Gaming Podcast
Gaming Discussion for Oceanic Players and Beyond