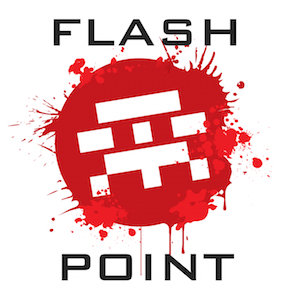 The majority of our co-host cohort are playing more games than eating meals, so again lots to talk about.
Talking Points
– No Man's Sky launches, has some challenges (link)
– Wow pre=expansion demon invasion event
– Xbox One S impressions
– Minecraft finally hits Oculus next week (link)
– Sony to announce Neo at NY press event Sept 7? (link)
– Kenny Baker passes
– Suicide Squad movie
– Killing Joke
– New Rogue One Trailer
– The Nosulus
– Shout outs for our Facebook page, Twitter account, Simon's Twitter account  and Ben's Twitter Account. – And don't forget to buy an Oceanic Gamer T-Shirt or thirty!
Please review or rate the podcast on iTunes if you can – it makes a huge difference!
Listen via iTunes, on Google Play Music, on Stitcher, YouTube or right here:
Podcast: Play in new window | Download (Duration: 1:04:59 — 29.8MB)
Subscribe: Google Podcasts | RSS
Flash Point: Gaming Podcast
Gaming Discussion for Oceanic Players and Beyond