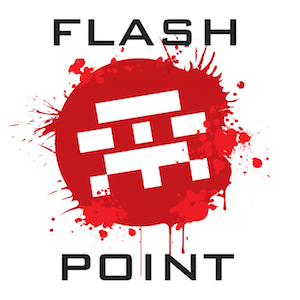 It's a pre-E3 speculation fest bolstered by dozens of leaks over the past weeks. We welcome back David Carr to join our hypothesising.
Talking Points
– What we're playing
– Destiny Rise of Iron – discussion of pre-E3 stream – leaks leaks and more leaks!
– Watchdogs 2
– Injustice 2
– Dead Rising 4 Leaked?
– Skyrim remastered
– PS4 Neo/4.5 Confirmed, Wont be at E3 (Link)
– PSVR awful on PS4 (hence new consoles)
– E3 Predictions
– Shout outs for our Facebook page, Twitter account, Simon's Twitter account  and Ben's Twitter Account. – And don't forget to buy an Oceanic Gamer T-Shirt or thirty!
Please review or rate the podcast on iTunes if you can – it makes a huge difference!
Listen via iTunes, on Google Play Music, on Stitcher, YouTube or right here:
Podcast: Play in new window | Download (Duration: 54:14 — 24.9MB)
Subscribe: Google Podcasts | RSS
Flash Point: Gaming Podcast
Gaming Discussion for Oceanic Players and Beyond