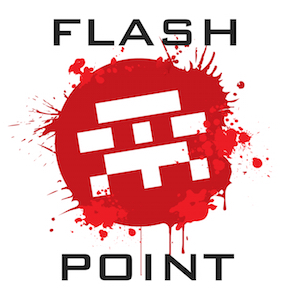 One of our crew is flouncing around North America so we have the brilliant Casmas join Simon and David this episode. Apologies for a couple of drop outs!
Talking Points
– What we've been playing
– Game of the year discussion: we have a winner!
– The Division beta
– Plumbing The Death Star podcast (link)
– Old games: emulation, online or console?
– Finding BoShek (link)
– Kotor being remade by fans (link)
– SWTOR Chapter 11 coming March 10th!
– Shout outs for our Facebook page, Twitter account, Simon's Twitter account  and Ben's Twitter Account. – And don't forget to buy an Oceanic Gamer T-Shirt or thirty!
Please review or rate the podcast on iTunes if you can – it makes a huge difference!
Listen via iTunes, on Stitcher or right here:
Podcast: Play in new window | Download (Duration: 49:01 — 22.4MB)
Subscribe: Google Podcasts | RSS
Flash Point: Gaming Podcast
Gaming Discussion for Oceanic Players and Beyond