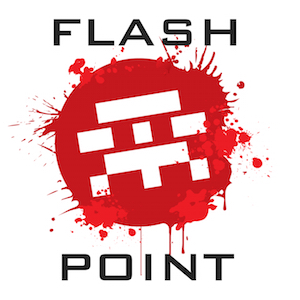 This episode is a special – thanks to Simon's great work at Pax Oz we have a one hour keynote from Warren Spector titled 'Storytime with Warren Spector'.
It's a fascinating keynote so jump in and immerse yourself in much more substance than you usually get here!
– Shout outs for our Facebook page, Twitter account, Simon's Twitter account  and Ben's Twitter Account. – And don't forget to buy an Oceanic Gamer T-Shirt or thirty!
Please review or rate the podcast on iTunes if you can – it makes a huge difference!
Listen via iTunes, on Stitcher or right here:
Podcast: Play in new window | Download (Duration: 59:53 — 27.4MB)
Subscribe: Google Podcasts | RSS
Flash Point: Gaming Podcast
Gaming Discussion for Oceanic Players and Beyond