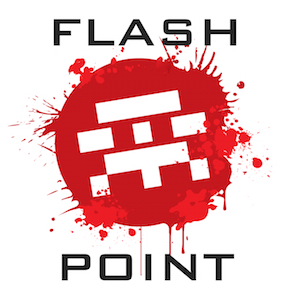 This episode we welcome a new regular co-host, Ben McJannett and we jump into some good gaming discussion and a little bit of other stuff to boot. A big thanks to David Carr for joining us again this episode.
Talking Points
– What we've been playing
– SWTOR: The Fallen Empire
– Destiny: Taken King – impressions a month in
– PAX Australia round up (link to Gaemz case; link to simulation using Valve HTC Vive; link to the Cuphead game)
– Sunset Overdrive competition announcement
– Xbox One new UI
– Kung Fury: WATCH IT! (link)
– No Man's Sky release date announced (link)
– Shout outs for our Facebook page, Twitter account, Simon's Twitter account  and Ben's Twitter Account. – And don't forget to buy an Oceanic Gamer T-Shirt or thirty!
Please review or rate the podcast on iTunes if you can – it makes a huge difference!
Listen via iTunes, on Stitcher or right here:
Podcast: Play in new window | Download (25.7MB)
Subscribe: Google Podcasts | RSS
Flash Point: Gaming Podcast
Gaming Discussion for Oceanic Players and Beyond