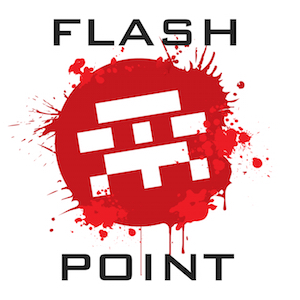 After the turbulence of Australian politics over the past couple of days we provide some much needed stability and security. Or something.
Talking Points
– What we've been playing
– Destiny: The Taken King
– Everybody's Gone To The Rapture (link and here's who Kay Cottee is)
– Pokemon Go (link)
– Funcom announces The Park (link)
– Star Wars: Battlefront beta
– Apple enters the gaming arena (link)
– PS 2 games hitting the PS4 (link)
– Shout outs for our Facebook page, Twitter account, Simon's Twitter account  and ODS-1's Twitter Account. – And don't forget to buy an Oceanic Gamer T-Shirt or thirty!
Please review or rate the podcast on iTunes if you can – it makes a huge difference!
Listen via iTunes, on Stitcher or right here:
Podcast: Play in new window | Download (Duration: 59:50 — 27.4MB)
Subscribe: Google Podcasts | RSS
Flash Point: Gaming Podcast
Gaming Discussion for Oceanic Players and Beyond