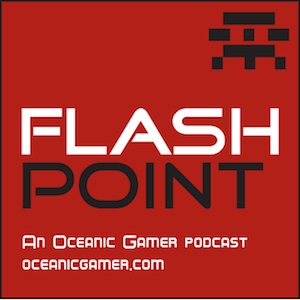 We're really pleased to have Hillary Nicole from SWTOR's community team on for a chat, plus we cover a lot of ground on SWTOR, WoW, Dr Who and a great lore update from ODS-1 on The Hutts.
Points of discussion:
1. MMO News
SWTOR: Hillary Nicole Interview, Galactic Strongholds reaction, Gamescom Community Cantina flash drive contents (link)
Others: WoW expansion cinematic and launch (link), Elder Scrolls Online launches loyalty program (link), Star Citizen update
My Lore Is Stuck In Your Canon: The Hutts
2. General Gaming News
– Back next episode!
3. Pop Culture
TV: Dr Who new series, The Left Overs (link)
4. Tech Roundup
– Microsoft takes aim at streaming game lag (link), Steam might be getting into movies and TV (link)
– Shout outs for our Facebook page, Twitter account, Simon's Twitter account  and ODS-1's Twitter Account. – And don't forget to buy an Oceanic Gamer T-Shirt or thirty!
Please review or rate the podcast on iTunes if you can – it makes a huge difference!
Listen via iTunes, on Stitcher or right here:
Podcast: Play in new window | Download (Duration: 1:19:55 — 36.6MB)
Subscribe: Google Podcasts | RSS