I'm getting a little frustrated with my Starcraft playing experience. I've been playing on the South East Asia the past couple of years, and have noticed it's harder and harder to get a ranked match or versus AI game via the Matchmaking option. Then, over the past three months, I've been unable to get a single match pop for me.
I initially didn't think much of it and got into custom games versus AI, but in my SC2 achievement hunt I've been trying to play more ranked or unranked matches. I've tried different times, different days, all with the same result: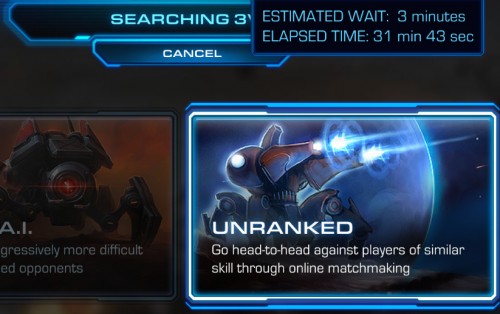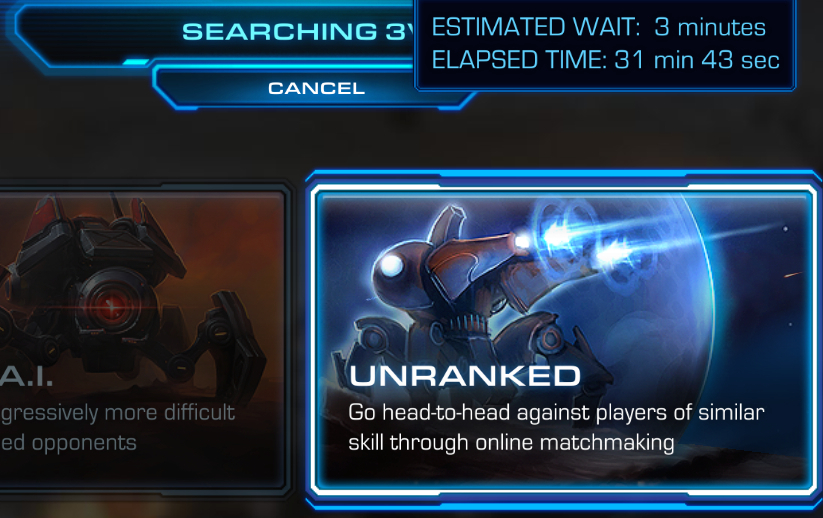 A couple of times I've left matchmaking running and gotten involved in doing something else, come back to my computer and seen search times of 100 minutes plus. Sure, I'm not in a clan, but surely it's not that unusual for a casual player to be after some games via the Matchmaking interface? I looked at transferring regions, but all progress and achieves are lost.
Would love SEA region players to comment: why the lack of activity?