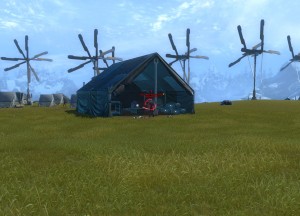 With the latest update to SWTOR, your ability to log in to the game with your email address is gone. Instead, you need to provide your SWTOR display name. If you can't remember your display name (in a lot of cases it will be your forum handle), here's the info BioWare have provided on how to confirm it:
Beginning, today, April 2, 2013, logging in to the game or website will require your Display Name. Email addresses are no longer accepted; your Display Name is the only accepted option.

In case you forgot your Display Name, simply:

Click on the "Log In" button at the top right hand corner of www.StarWarsTheOldRepublic.com.
Click "Forgot your Display Name?"
Enter the email address associated with your account.
Click "Recover Display Name."
An automated email will be sent to the email address associated with your account. Your Display Name is within this automated email.

Also, a new process utilizing "One-Time Passwords" will be replacing the Security Questions and Answers previously requested during log in. This change will allow us to enable self-service recovery measures.

There are a few new ways to help you recover important account information faster and more efficiently in case you forgot or lost this information. Below are all the measures you can take:

Self-service for "Forgot my Password"
Self-service for "Forgot my Display Name"
Self-service for "Lost my Security Key"
Self-service for "Remove my Security Key"
Self-service for "Change my Security Key"

These changes increase the security of our game authentication system, which helps to keep the game protected from many security threats including account takeovers.

For additional information on the Display Name Log In, check out the Forum Post by our Senior Manager of Security. If you have any questions, please visit our Display Name Log In FAQ.
Over to you – do you like the display name login requirement or prefer the old way?