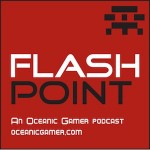 We get a little bit retrospective this episode given it's our 50th one. March 12th, 2011 was when Episode 1 went live, and since then we've been plugging away roughly every 2 weeks, talking Star Wars The Old Republic and then MMOs more broadly.
To coincide with this significant anniversary, Simon, Kristy and regular guest Matthew 'Scope' Pearce take a look back but also at the current MMO news as always. A MYSTERY GUEST also makes an appearance two-thirds of the way through the show.
Points of discussion:
50th Episode
– Looking back at highlights of first 49 episodes
– Some thank-yous
– Looking back at MMOs more broadly since March 2011 when the podcast started
SWTOR
– Patch 1.6.3
– Character copying to PTS
– Rise of the Hutt Cartel first look
– Darth Hater changes
– Shout out for Ye Olde Republic podcast
TSW
– Kristy hits her completionist goal
– Game Director's update
Other
– Marvel Heroes – discussion of closed beta (within boundaries of NDA)
– World of Tanks 8.3
– War Thunder overview
– Elder Scrolls Online: we need you!
– a discussion with Ed on SWTOR
– Shout outs for our forums, Facebook page, Twitter account, Simon's Twitter account and Please review or rate the podcast on iTunes if you can – it makes a huge difference!
Listen via iTunes or right here:
Podcast: Play in new window | Download (Duration: 1:24:15 — 38.6MB)
Subscribe: Apple Podcasts | Google Podcasts | RSS