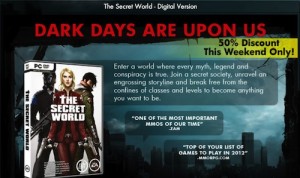 If you've been sitting on the fence about giving The Secret World a whirl, you might want to check out Funcom's 50% price reduction off the digital download version. It's being offered over this weekend only.
You get 30 days of playtime with that, so for under US$24.99 you get a relatively cheap month of quality MMO time.
Why not give it a go?