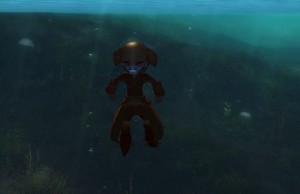 ArenaNet remain on the front foot with the update on issues in-game. This update is larger than the last one and covers off in detail the email authentication issues, customer support, guilds, overflow servers and the dearth of official forums.
You can read it all right here:
Monday, September 3, 2012

Account Security

Hackers have lists of email addresses and passwords stolen from other games and web sites, and collected through spyware, and are systematically testing Guild Wars 2 looking for matching accounts.

To protect yourself, use a strong, unique password for Guild Wars 2 that you've never used anywhere else!

Today a Guild Wars related fan site announced that its account database has been breached. That's important but just one of many apparent breaches of other games and web sites that hackers have been collecting email addresses and passwords from. Protect yourself by using a unique password for each game and web site account you care about, and especially be sure to use a unique password for your Guild Wars 2 account.

Customer Support

Our customer support team is prioritizing hacked accounts and other blocking login issues over other types of support requests. If you submit a support ticket for a hacked account, ensure it is properly prioritized by following these instructions.

We have now completed prioritized requests submitted prior to Saturday, September 1. If you have an older ticket that has not been completed, that means it's not correctly prioritized. Submit a new ticket using the above instructions, and in the title write, "Hacked Account – Ticket submitted August xx – Ticket number xxxxxx-xxxxxx" (fill in the date and ticket number of your existing ticket), and we will prioritize your existing ticket.

In the past 24 hours we helped 2,574 players with hacked accounts and 2,867 players with other blocking login issues get back into the game.

Email Authentication

Once you validate your account email address, we help protect you from attempted account hacking (even if the hacker guesses your password) by sending you an email every time you attempt to login from a new location, asking you to approve or deny the login attempt. Keep in mind, if you receive an email asking you to approve or deny a login attempt and you didn't make that login attempt, that means a hacker knows your password. Change your password immediately.

Be sure not to flag an email authentication message as spam; if you do, your email provider may prevent future email authentication messages from reaching you.

If email authentication is preventing you from logging in, contact our customer support team following these instructions and we'll disable it for your account.

Reset Password

We will leave "reset password" disabled until further notice. We don't want to allow hackers who compromise an email account to use that email account to steal the associated Guild Wars 2 game account. If you forget your password, please contact customer support.

Network Connectivity Issues

We experienced network connectivity issues today between our North American and European data centers, which caused intermittent errors with login, character creation and deletion, and guild manipulation. These issues should now be resolved.

Parties & Guilds

We've made progress but still have capacity constraints causing issues with party and guild functionality, including symptoms such as party members not appearing on the map, parties not staying together as they travel between maps or into dungeons, and guild manipulation not working. We're working on a fix and will provide a further update tomorrow.

PvP Tournament Rewards

PvP tournament rewards are currently not functioning properly. We're working on a fix and will provide a further update tomorrow.

Trading Post

We've been expanding the Trading Post's capacity to handle the huge volume of requested trades. After our test yesterday, we've been working to resolve some issues reported by players. We expect to have the Trading Post online for all players this evening.

Storyline Steps

In last night's update we fixed blocking issues with the storyline steps "Stealing Secrets" and "A Grisly Shipment". We're preparing to fix issues with "The Battle for Fort Trinity" and "Shell Shock" for tonight's update.

Worlds & Overflow

We're increasing world capacity as necessary to handle all the new players coming into the game.

During this initial surge of high concurrency, and especially while most characters are low-level and thus playing in the same starting areas, it's common for players to be directed to overflow servers. To play with a friend on a different overflow server, form a party together, then right-click on the friend's portrait in the party list and click "join". We expect the use of overflow servers to naturally subside as players spread out more through the world.

Forums

Our most important priority at the moment is to ensure that the game runs stably and flawlessly. So as to not create additional demand on our infrastructure and on our programming team, we made the decision not to open the forums until the initial mass influx of players has calmed down a bit.

Reporting exploits

If you discover an emergency game-breaking or economy-breaking bug, do not exploit it, but please notify us immediately at this email address: exploits (at) arena (dot) net. You may also use this email address to report suspected security vulnerabilities. Thank you to everyone who has sent reports. However, note that we cannot respond individually to emails to this address.
Next software updates

We're making non-disruptive changes throughout the day. We'll publish the next back-end server update tonight at midnight Seattle time. The game may be unavailable for approximately 20-60 minutes while we perform this update.
Over to you: what do you think of the communication so far and how's your playing experience been?