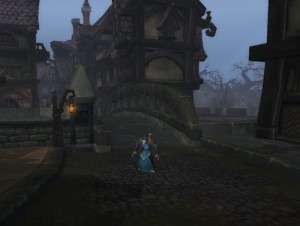 Given all the MMO News over the past month, one piece of news slipped under the radar for me.
Thanks to my colleague Simon I'm now aware that World of Warcraft subscriber numbers dropped to 9.1 million, down from 10.2 million at the end of the first quarter of the year.
That's a big drop, even for a behemoth like Blizzard, but I see it as part of the rollercoaster ride that WoW still has to complete over the coming years. There's obviously Mists of Pandaria coming up in a matter of weeks, and my money is on a lift in subscribers. That said, it's a case of diminishing returns in that it won't boost the subscriber numbers up to their peak, instead providing a needed climb on the rollercoaster before the next drop.
Aside from the realities of an ageing MMO, WoW faces the broader challenge as a subscription-driven game in a challenging economic environment world-wide. Still, I still can't see WoW going F2P for quite a while, unless its numbers drop a few more million. Even then it'll probably come down to what the break-even point is as far as subscriber numbers, as well as whether Titan has any firmer timelines as you'd expect a big migration to that from WoW players, depending on the genre it ends up being.
In fact, I wouldn't be surprised if Titan itself becomes a subscription service, with a 'free' WoW subscription bundled in. Sounds a bit old-school for an MMO still a long way off being released, but you never know.
Overall, it's hard to see the drop to 9.1 million subscribers as being too catastrophic (yes, I thought about using the word cataclysmic) at the end of a content cycle. If I were a betting person I'd predict numbers will break 10 million again once the expansion drops.As a WoW subscriber that isn't at all excited about the Monk class or Pandarians, I'm still damn pumped to be playing the new content when it's released.
Most importantly of all: what do you think? Are you pumped or indifferent about MoP? What do you see subscriber numbers for the game doing in coming months? Do you want to sign up for a Titan / WoW subscription bundle now or do you think I'm certifiably mad?