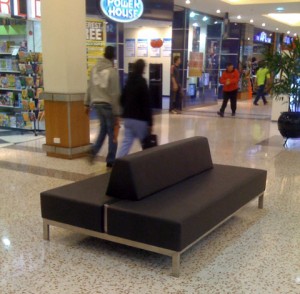 EA Australia have announced an "Australian" tour showcasing their new and upcoming games. I put the "Australian" in quotation marks because in reality it's three cities on the east coast. For people who can get to the locations, it could be a bit of fun though.
It's being held at the following places:
VIC – Westfield Fountain Gate, Melbourne – Thursday 6 to Sunday 9 September, 2012
VIC – Highpoint Shopping Centre, Melbourne – Thursday 13 to Sunday 16 September, 2012
NSW – Westfield East Gardens – Thursday 20 to Sunday 23 September, 2012
NSW – Westfield Parramatta – Tuesday 25 to Sunday 30 September, 2012
QLD – Westfield Carindale – Thursday 11 to Sunday 14 October, 2012
The games you'll be able to have a closer look at include: EA SPORTS FIFA 13, Need for Speed™ Most Wanted, Medal of Honor™ Warfighter, Dead Space™3, Crysis®3 and more. The "more" is interesting in that we don't know if any MMOs like SWTOR and TSW will be available to play – we've put in a query to EA and will let you know.
Over to you: will you turn up to have a gander?