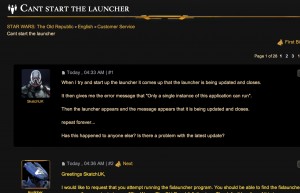 Since the servers have come back up, there have been fairly widespread reports of errors on launching the game. If it's happening to you, then you need to go to this thread on the official forums to add you report.
That said, there are 29 pages of reports there soI'm pretty sure BioWare are aware there's a problem…
Over to you: are you experiencing any issues?