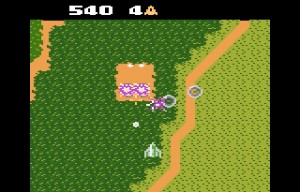 I had the pleasure a couple of weeks back of attending (in Melbourne) the Australian Centre for the Moving Image's Game Masters exhibition.
I've been to ACMI exhibitions before and they've been superb, but this one beat them all hands down. If you've ever spent more than a couple of hours playing video games, you need to see this exhibition if you can.
It's hands-on, with most of the exhibits able to be played. I'm talking everything from 1970's arcade games right up to today's console games. I spent a little time typing the names of every playable game I saw into my phone.
So for your benefit, here's what you can play if you go:
Gun Fight
Space Invaders
Centipede
Asteroids
Donkey Kong
Gee Bee
Pac Man
Xevious
Rip Off
Reactor
Elevator Action
Scramble
Robotron 2084
Tempest
Missile Command
Metal Gear Solid
Super Mario 3D Land
Super Mario Bros
Super Mario Bros 2
New Super Mario Bros
The Legend of Zelda
The Legend of Zelda: Ocarina of Time
The Legend of Zelda: Skyward Sword
Hang On
Out Run
Virtua Fighter
Shenmue
Mario Kart 7
The Legend of Zelda: Ocarina of Time 3D
Sonic the Hedgehog – full series of games (I think)
Ico
Shadow of the Colossus
Warcraft III: The Frozen Throne
Starcraft II: Wings of Liberty
Diablo III
LEGO Star Wars
LEGO Batman
LEGO Harry Potter Years 1-4
LEGO Clone Wars
Populous
Dungeon Keeper
Black & White
Fable III
Sim City
Sim City 2000
The Sims
Spore Creature Creator
Monkey Island 2: Lechucks Revenge
Maniac Mansion II: Day of the Tentacle
Grim Fandango
Ultima Underworld
Deus Ex
System Shock
Disney Epic Mickey
Singstar
Amplitude
Frequency
Rock Band
Lumines
Sega Rally Championship
Space Channel 5
Rez
Child of Eden
Minecraft
Blueberry Garden
Braid
Journey
Critter Crunch
Flight Control
Spy Mouse
Real Racing 2
Angry Birds
Machinarium
Botanicula
Samorost 2
From Dust
Heart of Darkness
Another World
Darwinia
Defcon
Parappa the Rapper
Vib-Ribbon
Jetpack Joyride
Fruit Ninja
Castle Crashers
Alien Hominid
Winta
I missed a couple of handheld games too I think, so there's even more on offer than above. For me, playing the full working arcade version of Xevious for the first time since the mid-1980s made the price of admission worth it alone. Seriously – if you're in Melbourne or are planning to be there in the next couple of months, go and spend half a day at Game Masters.
If you've already been, would love your thoughts in comments