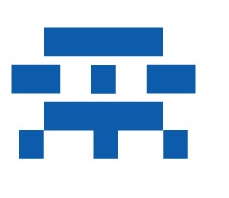 This announcement is probably not that big a one for most of you, but it's a fairly big one for us. TOROZ has been running since early 2009, and over that time it's consistently reported on everything SWTOR. Since the launch of the game proper in December 2011, a team of great writers have brought all the big news and a lot of great other stuff on a daily basis. All that said, it's actually difficult to post about SWTOR only given that there's so much more going on out there in MMO-land.
Which is why we've decided to expand our focus to cover new and current MMOs, with a focus on Oceanic gamers (i.e. anyone from Australia, New Zealand or surrounding islands). We're not big or ugly enough to be covering everything out there, but you can expect regular coverage on the big items, whether it's veterans like World of Warcraft, through to Guild Wars / Rift / Secret World and so on. What won't be doing is changing our level of coverage of SWTOR. We'll still be playing it all the time, the Flash Point Podcast will stay centred on SWTOR, and you can be certain that we'll still be providing all the latest news, patch notes and opinion on the game.
So here's what will be changing:
1. The site will now be called The Oceanic Gamer – hence the new logo you see at the top of the page
2. We will be keeping the TOROZ domain so all old links will work in full
3. For every SWTOR story there'll be another story covering another MMO
4. Our forums will remain as they are now
5. Our TOROZ iPhone / iPad app will not change at this stage
6. For our RSS subscribers, you can now choose to receive all posts or just SWTOR posts
7. We'll change over the logos for our Twitter and Facebook pages but leave the URLs the same
That's it! Bear with us as we change everything over.
Please give us your feedback – because none of this matters without you!