In case you hadn't heard the news, BioWare's Daniel Erickson has taken part in an interview with IGN to discuss some details for the 1.3 update. It's well worth a read, but if you're a bit time short then have a look at this nice infographic created by Dulfy's Healing Corner:
(Click on image for full size)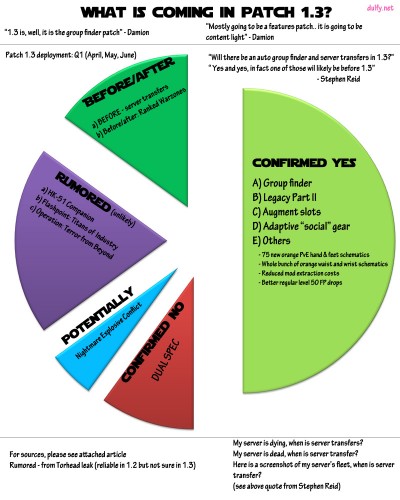 We'll be discussing 1.3 in lots more detail in coming weeks, but for me, the group finder tool is the thing I'm most hanging for. What about you?