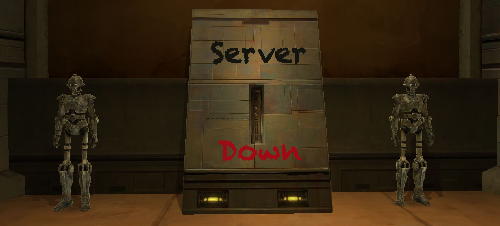 I'm going to resist puns around May Day and just hit you with the exciting fact that this week's downtime is a standard 4-hour one.
On the bright side – it's starting earlier so the majority of Tuesday evening is actually available to play the game! Here are the time conversions:
AEST: 3pm-7pm
AWST: 1pm-5pm
NZST: 5pm-9pm
The official words:
Scheduled Maintenance

Date: Tuesday, May 1st, 2012 (See PDT timing below)

Time: 12:01AM CDT (April 30th, 10:01PM PDT/1:01AM EDT/6:01AM BST/7:01AM CEST/3:01PM AEST) until 4AM CDT (2AM PDT/5AM EDT/10AM BST/11AM CEST/7PM AEST).

All game servers and SWTOR.com will be offline during this period. This maintenance is expected to take no more than four hours.
Here's hoping the late afternoon maintenance is a sign of things to come!