It's been an interesting weekend for releases of SWTOR information and one of the most interesting is today's announcement of the Ship Droid mini-game in the upcoming 1.2 update.
Ok, not really as it's an April Fool's joke, but they've certainly gone to some trouble for a prank, check it out: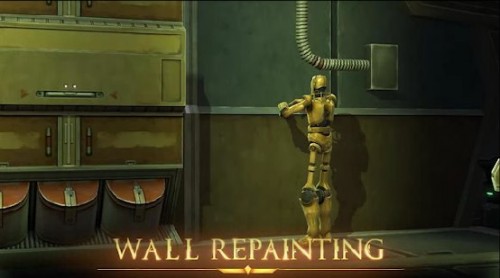 And even some inter-droid romance:
Have a look at the videos for yourself . I have to admit that I didn't initially realise this was an April Fool's prank, as I'm one of the 1% who love my ship droid and his inane comments. Maybe this will be implemented one day…
Over to you: did you enjoy BioWare's attempt to make fools of us?