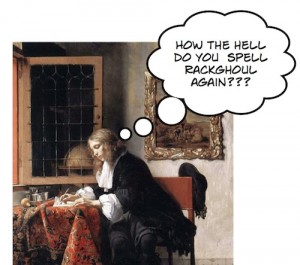 It's that time of the year again where we search around for anyone wanting to write their own column on the game they love. As the game's grown, so has the range of topics we have to cover.
So we're looking for people interested in getting their writing thang on. Here's who we're looking for:
1. Someone who plays SWTOR – you don't need to be hard-core by any means, but a good familiarity with the game is a must.
2. Someone who writes well – don't be TOO hard on yourself here. Your work will be edited for the odd typo or grammatical error, which is fine. All we ask is that you can string sentences together in an engaging way and not require extensive re-writing / correction by your friendly editor.
3. Someone who writes regularly – we'd be looking for people that can contribute a minimum of a 400-600 word article each week. Fortnightly gigs will be seriously considered as well.
4. Someone who has a volunteer sense of spirit: unfortunately TOROZ is financially  a loss-making outfit, albeit a successful one with lots of traffic. If revenue increases, you WILL be sharing in that equally with the other writers on the team. In the meantime, expect the odd bit of swag or attendance at a SWTOR-related event representing TOROZ, if the opportunity arises. And yes, you do have a byline to tout to much richer publications than our humble selves. Finally, you're welcome to have a link back to your own blog or related web undertaking in each of your articles.
As far as topics go, we're looking for people interested in writing on:
1. A regular Consular / Inquisitor column. You don't have to be playing both, will adjust the scope of the column around what you play. (UPDATE: this position now filled)
2. A regular Agent / Smuggler column (UPDATE: this position now filled)
3. A regular healing column covering all the healing classes
4. A New Zealand focused column
5. A SWTOR-related webcomic (if you're an artist looking for a writer, drop us a line)
6. A machinima column with some good embeds to YouTube / Vimeo etc
7. A guild / raid progression column (UPDATE: this position now filled)
8. Any innovative idea you want to put forward!
So if you'd like to express interest, here's what you do:
1. Use our contact form and provide the following info:
– ideally submit a sample of your writing or at least a pitch on what you'd like to write and why
– tell us a little bit about yourself – similar in vein to the bios on our About page.
– what day and time of the week is best for you to submit a column
2. Wait patiently for us to get back to you – it should only take a day or two.
3. See points 1 and 2.
Please, have a think about getting involved – don't be too harsh on your writing ability. Leave that to us!