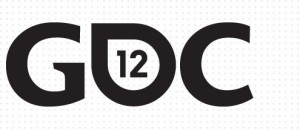 The 2012 Game Developers Conference program is starting to take shape, and I noticed one very relevant pair of speakers to those following SWTOR, who'll be presenting a session called "There is Another… Darth Vader SWTOR – Creating A True Competitor in the AAA MMO Space":
SPEAKER/S: Richard Vogel (Bioware) and Dallas Dickinson (Bioware)
DAY / TIME / LOCATION: TBD
TRACK / DURATION / FORMAT / AUDIENCE LEVEL: Production , Business and Marketing and Management / 60-Minute / Lecture / All
DESCRIPTION:

A discussion of how SWTOR has managed to get into a position to shake up a space that has been dominated for 7+ years by one game.
– Ensure a smooth launch at scale
– Broaden the market and bring in non-MMO gamers
– Innovate carefully
– Triage – always
– Build enough content so that there is no obvious "Content Horizon" where your high-quality content disappears.
– Test early and often
– Scale a team to meet those challenges.
We will discuss all of this with reference to SWTOR, WoW and major other MMO launches of the past 7 years.
TAKEAWAY: Audience will come out with an understanding of what it has taken (and will take in the future) for developers to create MMO experiences on par with the current top games. There will be some broader discussion of the Online space (beyond MMO, beyond Subscription MMO, etc) as well.
INTENDED AUDIENCE: Anyone interested in MMO development or publishing, as well as people interested in the spectrum of Online games (from Subscription MMO all the way to F2P online game).
What are your thoughts on the claims being made in the outline of the talk: are the BioWare team being modest or over-reaching in their claims of success to date? All I know is I'd like to be there!