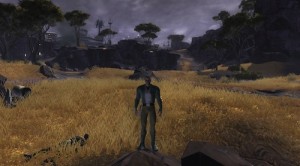 Bioware have released a more succinct summary of what people should do if they've pre-ordered and want to be ready for the early game access from the 15th December.
Essentially, if you played in a beta session from 25th November onwards, you can log in via that client and it'll patch some updates to make it launch ready. If your beta access was only prior to the 25th, then uninstall the client you have and download the new one.
The same applies if you've not had any beta access. As stated in the update, here's how you download it:
In order to download the game client before Early Game Access begins, you need have already logged into your account and redeemed your Pre-Order Code. Once you have done this, you can download the game client by clicking on "My Account" in the upper-right of the window and then click "Pre-Order." On your Pre-Order page, click the large button that says "Download Game Client" to begin download of the game!
So with emails going out on the 13th December (more likely first half of the 14th for Oceanic players), get a downloading if you want to be off the starting blocks right away.