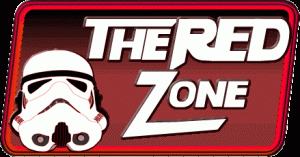 With the recent milestone of our guild listing reaching more than 50 entries, we thought it time to start spotlighting some guilds.
If you'd like your guild spotlighted, just use our contact form to let us know. The only requirement is that you're an active oceanic guild. Please be patient if you don't hear back from us immediately – we will only be spotlighting a guild every week or so.
Anyway, first cab off the rank is The Red Zone. Enjoy!
Name of guild
The Red Zone (TRZ)
Guild website
http://www.theredzoneguild.com.au
History of your guild's name
The Red Zone was formed during the period that followed the announcement (or lack thereof) that TOR would not be released in all areas of the globe come launch. Those that took to the forums to express their disappointment and ask questions found themselves herded into a single thread. There became a split in the community at this time, with those regions included at launch being termed the Green Zone, and those regions outside of the launch territories being termed the Red Zone. So when it came to naming a guild whose initial members stemmed from that thread and the community at that time, The Red Zone kinda fit.
What sort of guild so you intend on being?
We have a wealth of experience from our members. Some are raid leaders from other MMOs, some were into hard mode content, some are avid PVPers, and we have a few who have never played an MMO before. Given the broad range of skills, we are sure we can offer something for all players. Well, maybe not RP. RP'ers are weird 😉
The terms Casual and Hardcore get bandied around quite a bit, with often little room for a middle ground. Sure, we want to progress through endgame raiding, but we won't be raiding every single night. We'll certainly try to play smart and maximise what time we have. Most our players are 25+, so we don't expect our members to be able to play 8+ hours a day.
Why did you choose to be Republic / Sith?
Given the history of The Red Zone, choosing to play Sith Empire seemed a bit of a no-brainer. It's fair to say that a number of us in Red Zone regions were a little angry to find that TOR wasn't going to be released in our countries at launch (and at that stage we still weren't sure whether we could play the games we were importing!) So with the exclusion and the rage and the coming together, Sith seemed a much better fit. Not to mention the whole red thing.
You have one minute to convince someone they should be in your guild – what would you say to them?
If you're an Oceanic player (or you don't mind time zone differences) and want to join a laid back guild with all the perks of being organised and dedicated, then you've found your new home. All we ask is that you respect other members/players of the TRZ/SWTOR community and, most importantly, enjoy yourself!
What are your predictions for the first 6 months of the guild's existence post-launch?
It's really hard to predict where we will be in 6 months. Given the game launches during the holiday period, we anticipate many members will start levelling very quickly. We'll start gauging player strength and preferred roles, and start running Flashpoints with as many full guild groups as we can manage. We'll organise times for PvP sessions, including World and Instanced PvP events. We want to do plenty of 'fun' guild things like this.
We anticipate losing some members along the way – as with any new MMO, some people won't subscribe past the free 30 days, and some people might find that The Red Zone is not the best fit for them after all.