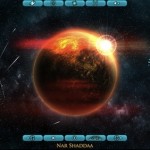 If you get the reference in the story title, then shame on you. That aside, a pretty damn cool update from Bioware this week.
The Galaxy Map is an interactive, 3D and 2D combo extravaganza that had me sold from the first few minutes of playing around with it. I love anything that provides a glimpse of the scope of a game and the Galaxy Map delivers that in spades.
The interface takes a little bit of familiarisation but once you get the hand of it, there's plenty to explore and you can drill down to the 2D content describing the history of particular planets. There are short non-narrative videos for each, mostly containing footage you'll have seen before but still useful all the same.
One thing: you will need the Unity web player plugin for your browser to be able to use the map.
Anyway, enough gushing, check it out for yourself.