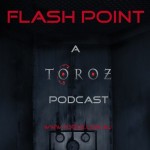 It's been a busy news week so there's no shortage of stuff to dissect. We also manage to work in some Mario Kart, Rollerball and Luke Skywalker's inappropriate erections!
Points of discussion:
– Huttball PvP
– Eternity Vault Operation
– Crew Skills update on SWTOR website (link)
– Guild testing program and a plug for our Oceanic Guild Listing
– First guild blacklisting
– Pre-order copy limits
– Bioware too heavy handed in SWTOR forum moderation?
– Star Wars Books: we pick our faves
– Cool Star Wars T-Shirts from New Zealand with a 10% discount for TOROZ readers / listeners (check the link for the code you'll need to use)
– Shout outs for our forums, Facebook page, Oceanic Guild listing, and Twitter account.
Listen via iTunes or right here:
Podcast: Play in new window | Download (Duration: 39:02 — 53.6MB)
Subscribe: Google Podcasts | RSS