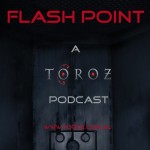 With E3 in the recent past and release delay rumour running rampant on the SWTOR forums, there's been no shortage of things to talk about for Episode 9.
Points of discussion:
– Return trailer (including insurance in the Star Wars era and a debate on turret gunfire as a throwback to WWII!)
– Eternity Vault Operation (including KOTOR and David's gobsmacking lack of experience with previous Star Wars games)
– Tatooine Walkthrough
– Rumours of a delay in SWTOR's release for Oceanic players
– Shout outs for our forums, Facebook page, Oceanic Guild listing, and Twitter account.
Listen via iTunes or right here:
Podcast: Play in new window | Download (Duration: 1:01:09 — 84.0MB)
Subscribe: Apple Podcasts | Google Podcasts | RSS