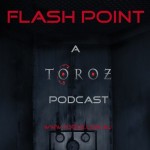 A man-flu infused David and an always entertaining Ed talk about recent SWTOR news, with special guest Mercy from the Star Wars Artists' Guild.
Points of discussion:
– Battle for Alderaan video
– Is it possible to over-hype SWTOR?
– SWTOR peripherals
– Star Wars Galaxies closing in December (thanks to Sert for the heads-up!)
– Oceanic release delay discussion
– Bridging the generation gap with SWTOR (thanks to Ax for the heads-up on this great post)
– A bunch of interesting facts about Star Wars: A New Hope and Raiders of the Lost Ark
– Star Wars Artists' Guild
– Shout outs for our forums, Facebook page, Oceanic Guild listing, and Twitter account.
Listen via iTunes or right here:
Podcast: Play in new window | Download (Duration: 49:37 — 68.1MB)
Subscribe: Apple Podcasts | Google Podcasts | RSS